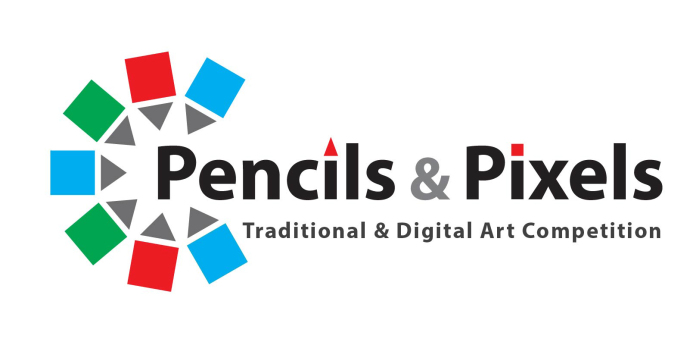 Pencils & Pixels Art Competition make an impressive debut at India's largest digital media and entertainment event.
Creative Multimedia Group, India's largest and best digital media career catalyst participated in the 2nd edition of Indiajoy and made its presence felt with its new talent discovery initiative: The 'Pencils and Pixels Art Competition'.
Indiajoy is the largest congregation of Gaming, Animation, VFX, E-Sports and Entertainment Events in India. A digital entertainment revolution of sorts, Indiajoy attracted over 30,000 visitors from 50 countries and was held for 4 days from 20 – 24 November 2019 at HICC, Novotel, Hyderabad.
One of the biggest attractions at Indiajoy 2019 was the Pencils and Pixels Art Competition. Conceptualized and executed by Creative Multimedia Group, the art competition turned out to be a favourite among the crowds with heightened participation on all the three days (20 – 23 Nov. 2019). The competition was sponsored by reputed digital media and entertainment companies including Digital Domain, DNEG, DQ Entertainment, Firefly Studios, Green Gold Animation, Makuta, MPC, Purple Talk, and Rotomaker.
The 'open-to-all' traditional and digital art competition challenged participants in 15 categories including Face Painting, Manual Sculpting, Traditional Painting, Sketching, Cosplay, Photography, Origami, Digital Concept Art, Digital Matte Paint, Rotoscopy, Matchmove, 3D Lighting, 3D Animation, Digital Sculpting, and Particle Dynamics.
People across age groups and professions including students and professionals participated enthusiastically in this three-day, traditional and digital art competition. Veterans from diverse verticals of the digital media and entertainment industry were invited to judge the entries and give away the prizes. They spent quality time with participants, especially students from various multimedia academies and appreciated their art skills. A total of 69 winners and runner-ups took home prizes, award certificates, cash vouchers, and even job offers.
The special guests from the industry who graced the competition, inspired students with their pep talk and gave away the prizes included: Mr. P.C. Sanath – Founder, Firefly Creative Studio, Mr. Srinivas Mohan – VFX Supervisor, 4-time national award winner and member of the prestigious Academy Awards Committee (Oscars), Mr. Seth Crofton – Vice President, Chillar Games, Mr. Madhav Reddy – Founder & CEO, Rotomaker, Ms. Sonali Joshi – Senior Recruitment Manager, Digital Domain, Mr. Dileep Varma – Founder, Cirqus Arts, Mr. Asish Dantu – Pipeline Supervisor, Digital Domain India, and Mr. Srinivas Vasanthala – Head of 3D, DQ Entertainment.
Thanks to the overwhelming response garnered by Pencils and Pixels Art Competition, Creative Multimedia Group is chalking out plans to initially organize the event at multiple locations across the states of Telangana and Andhra Pradesh, followed by a national roll-out in a phased manner.
Despite growing demand for CG artists, there are scores of talented freshers across the country, ready to be employed but are missing out on job opportunities due to various factors including poor visibility and access. The Pencils and Pixels Art Competition seeks to bridge this gap by creating an invaluable talent discovery platform with benefits for both career aspirants as well as recruiters. Essentially, Pencils and Pixels will leverage Multimedia Group (India's largest and best digital media career catalyst) to afford valuable job opportunities the vast placement network (comprising leading CG studios and MNCs) of Creative for winners of the art competition.