Awe-inspiring Art Show by new batch Visual art students of Creative Multimedia College – Hyderabad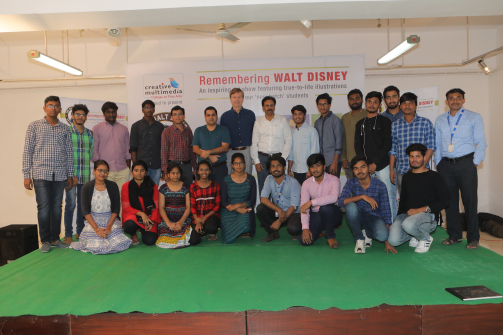 India's leading Digital Media career catalyst, Creative Multimedia Group, acclaimed for its job-oriented Animation, VFX, Web and Graphic Design training, conducted the 2019 edition of its immensely popular annual art show at Ravindra Bharati-Hyderabad on January 21, 2019.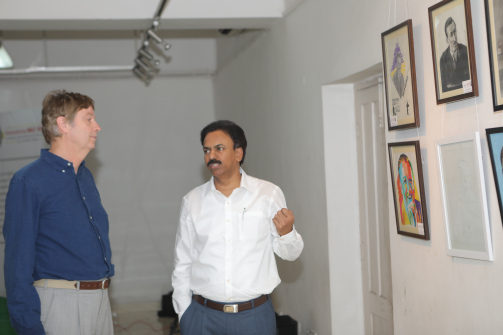 New batch Animation students of Creative Multimedia College of Fine Arts (CMCFA) – Dilsukhnagar, Hyderabad conducted the art show titled 'THE WALT DISNEY RETROSPECTIVE' as a befitting tribute to, and in fond remembrance of Walt Disney – the legendary entrepreneur and pioneer of Animation on the occasion of his 117th birth anniversary. Mr. Alan Phillips, President of VanArts – Vancouver, Canada graced the event as the Chief Guest and had many words of praise for CMCFA students.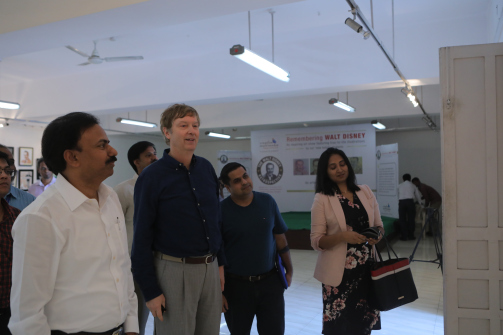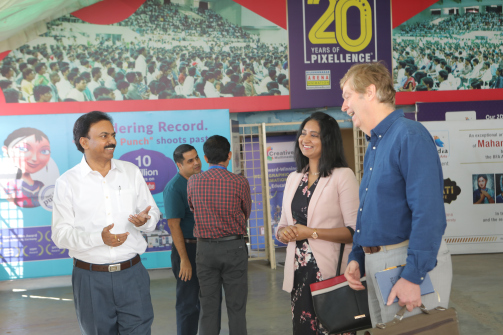 The art show featuring 114 true-to-life illustrations showcased the artistic depth and creativity of students who created stunning artworks by experimenting with a range of interesting mediums including coffee on paper, graphite dust on ivory sheet, nails and wool on wood, pencil on corrugated board, etching on mirror, colour engraving on foil, plaster of Paris on cardboard, mixed media on glass and paper and glitter on paper and paper collage.
Students also used mixed media and such conventional mediums as soft pastel on paper, poster colour on paper, watercolour on paper, colour pencil on ivory sheet, charcoal pencil on paper, oil on canvas, acrylic on paper, crayons on mount board, and sketch pen on paper to craft true-to-life illustrations and artworks of Walt Disney.
Addressing the press on the occasion, the Chief Guest Mr. Alan said: "It's inspiring to see students come up with such brilliant works of art by exploring a variety of creative mediums. This reflects their passion for the craft. It gives me great joy to note that these budding animation artists of Creative Multimedia have captured the essence of Walt Disney through these wonderful exhibits.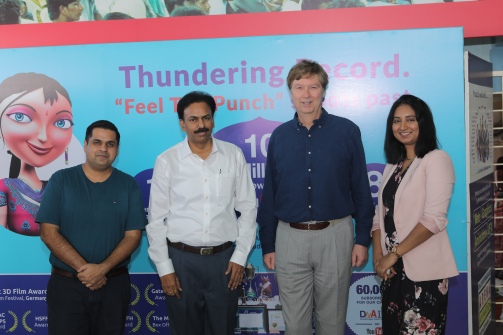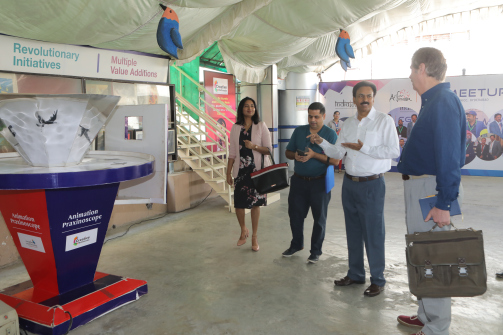 CMCFA offers the updated BFA (Animation) Degree Program in collaboration with the famed Jawaharlal Nehru Architecture & Fine Arts University, Hyderabad – perhaps the best course in the animation field. Committed to 'Enhancing Employability', CMCFA combines the best of training infrastructure, learning resources, curriculum, mentoring, career-centric value-additions and outstanding placement initiatives to open up a world of exciting career opportunities for students at leading companies.